E-Z Breathe® Ventilation System in Louisville, KY
E-Z Breathe® Creates Pollutant-Free Living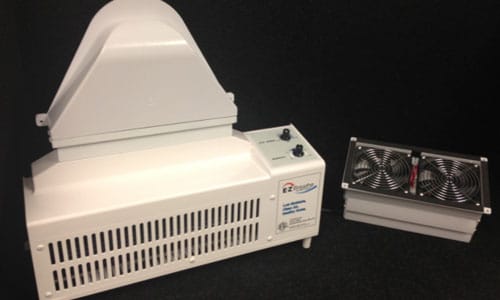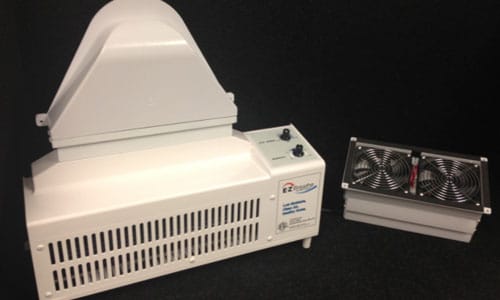 The E-Z Breathe® Ventilation System maintains healthy humidity levels. It only costs $2-$4 per month compared to a traditional dehumidifier that can cost up to $50 per month! There is no maintenance, no nasty buckets to empty, no filters to change, simply set it and forget it! E·Z Breathe® improves air quality by creating air exchanges. It reduces mold and mildew and eliminates unpleasant odors!
DID YOU KNOW… The average home's foundation absorbs 10-15 gallons of water vapor DAILY? This absorption through your home's foundation accounts for 80% of your indoor airborne moisture. The E-Z Breathe® Ventilation System not only reduces the airborne moisture, but it also reduces indoor air pollution, expels odors, mold spores and contaminated air from your home. Click this link to learn more and visit the E·Z Breathe® website.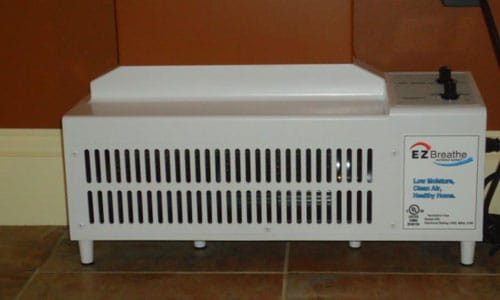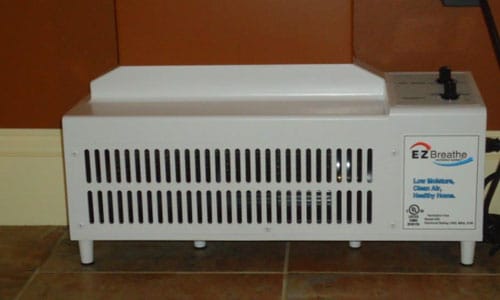 E·Z Breathe® Ventilation System Questions
What is an E·Z Breathe® Ventilation System?
The E·Z Breathe® System produces a cleaner and a healthier living environment. It is a completely maintenance free unit. E·Z Breathe® will safeguard your family and home from any excess moisture, mold, toxin, allergies and harmful air. It provides powerful ventilation and supports the EPA's recommendations to reduce indoor air pollution.
How Does the E·Z Breathe® Ventilation System Work?
The E·Z Breathe® Ventilation System works by exchanging stale air for fresh air. Removing excess moisture also helps prevent damage to your home's structure and personal belongings. The system removes moisture from your home for pennies a day!
E·Z Breathe® is quiet, yet potent. It draws in moist, contaminated indoor pollutants, and expels them safely from the house. In essence, E·Z Breathe® offers the house with much needed healthier outdoor air, it creates essential ventilation inside the house which inhibits the development of molds and reduces moisture related issues.