Professional Basement Waterproofing in Louisville, KY
Aqua Lock's Basement Waterproofers Let You Enjoy Your Basement Again!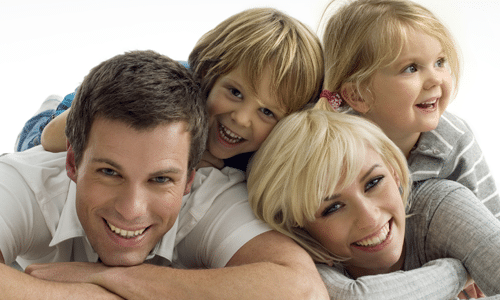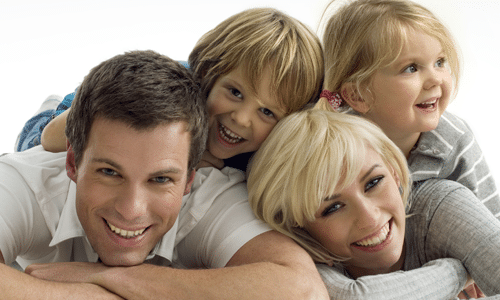 Basement Waterproofers in Louisville, KY. Basement Waterproofing Systems Include:
Interior wall and floor sealers
Interior water drainage
Exterior drainage
Exterior waterproofing coatings
All basement waterproofers know that when water enters your basement or crawl space it can be a very frustrating and costly problem. Water and moisture can be damaging to your home and your belongings. Other problems can include the growth of mold and mildew as well as insect infestations. We offer lasting waterproofing solutions in Louisville for all types of basements and crawlspaces.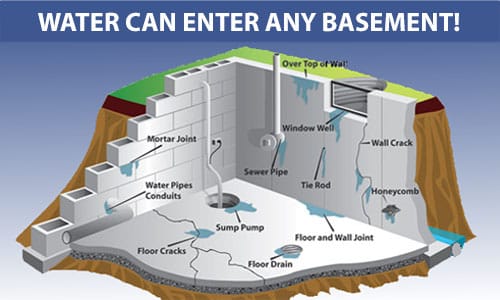 Imagine What You Can Do With A New Basement!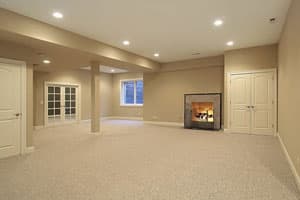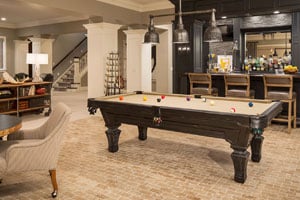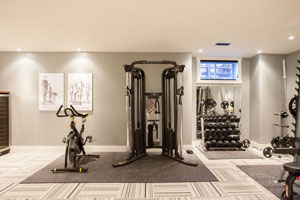 What Do Basement Waterproofers Do?
As basement waterproofers, what do you do?
Some of our basement waterproofing services are:
Crack Repair – Using Liquid Rubber technology
Interior and Exterior Perimeter Drainage Systems
Carbon Fiber Wall Stabilization
Sump Pumps
Piering Systems
Via floor cracks
Via wall cracks & mortar joints
From bleeding and sweating of walls
Over the footer
Under the footer
How do the Aqua Lock basement waterproofers work?
Key points from the Aqua Lock waterproofing process are:
Crack Repair using Liquid Rubber Technology. Our basement waterproofing technology and process is environmentally friendly and cost-effective. The best thing about liquid rubber technology is it has over 800% elasticity, this waterproofing membrane expands when it needs to and will not dry out.  It can be applied as a sealant to most surfaces – concrete, wood, even rusty metal. We can help you waterproof almost any surface including your leaky basement, roofs, decorative ponds, fountains and more.
Exterior Perimeter Drainage systems. Installing an exterior drainage system at an existing home or building is the most effective basement water proofing solution. This requires digging up the area around the foundation and rebuilding it similar to a new house installation. Waterproofing sealants are installed when the foundation is exposed and any repairs to the foundation are made. Drain tile can be placed around the perimeter of the house. A minimum of 12 inches of coarse aggregate should be placed around the drain tile. All exterior drainage systems must direct water away from the foundation.
Interior Perimeter Drainage Systems. Installing an interior drainage system in an existing basement can be one of the most effective basement waterproofing solutions. This requires opening a drainage trench around the inside perimeter. We then install a sub-floor drainage system which directs water to an installed sump pump. Finally new concrete is poured to top off the trench and complete the installation.
Wall Stabilization. Basement walls are obviously the very foundation of your house but walls that are bowing can cause basement flooding. There are many reasons why basement walls bow but the most important factor in the stability of a house foundation is the soil and water around it. Soils in Kentucky contain clay, which can contract and expand based on the amount of moisture in it. When clay is saturated with water it will expand and create additional pressure on a basement wall. This along with poor drainage will cause wet walls and create a need for basement waterproofing and stabilization.
What can I do to help waterproof my basement?
For an existing house with a wet basement, a number of issues ought to be addressed before any drainage system or basement waterproofing process is installed.
First, make certain the grade is pitched away from the home to drain away surface water effectively. The grade should not be any closer to the siding than 6 in. because of rot and termite issues. Next, extend the outlets of the downspouts away from the home, and keep gutters totally free of debris to help keep water away from the foundation. Where leaves and twigs from nearby trees may collect in a gutter, install a wire strainer over the downspout. Also consider covering the outlet or place screening across the length of the gutter.
Seed the wet area with a hearty strong lawn grass. Even better, sodding is a common practice and prevents the washing away of newly graded areas during heavy rains. If the area is wet , there is a much better chance that the roots of the sod will grow and the grass will become strong.
To determine whether the water is seeping in from the outside or condensing inside, tape a twelve-inch square of aluminum foil to a wall that is damp, seal all four sides to make the surface behind the foil as airtight as possible. After two days, check to see if the side of the foil that was against the wall is wet. If the outside is wet (basement side), it's condensation issue, if the inside is wet (wall site) it is a seepage issue.
From poured concrete foundations to monolithic, stone, block or tile basement walls, no concrete basement is secure from water leaking through the basement walls, floor, and floor joists and then entering your house. After fixing hundreds of wet basement issues, the staff, technicians and waterproofing specialists at Aqua Lock have seen it all, and we recognize how damaging a concrete basement water issue can be to your house, well being and possessions. A house is among the greatest investments that a person can make, and permitting an entire floor's worth of space to become flooded will immediately ruin the value and also the resale of your house. Dry basements may be used as storage space or finished to create a warm, beautiful, new living area in your home.